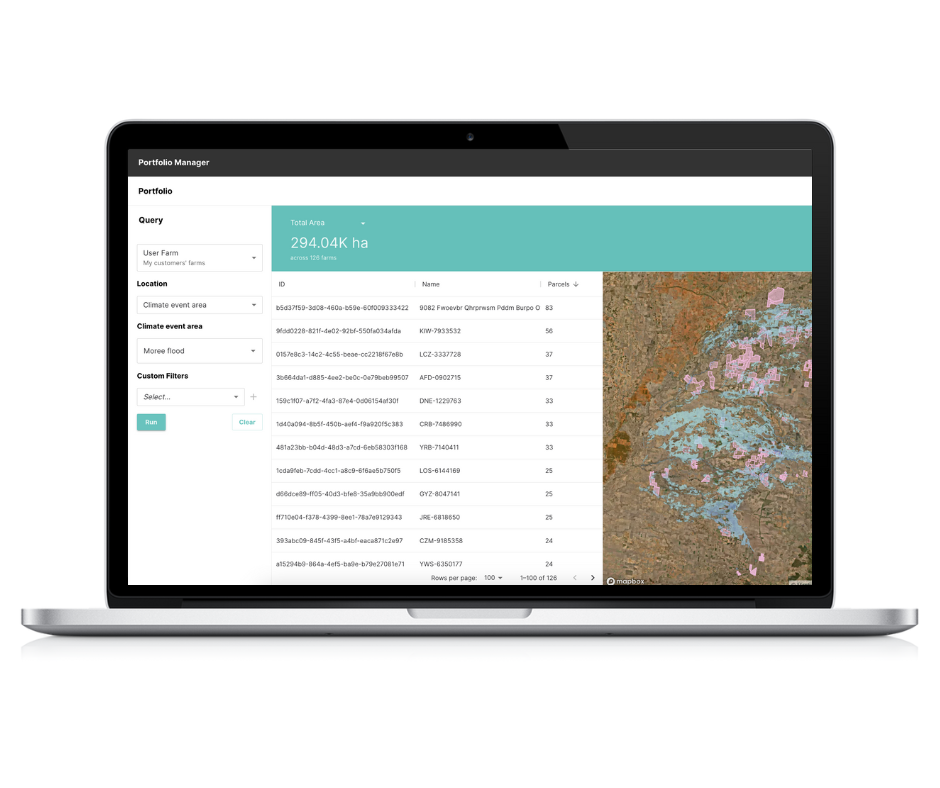 Answer business critical questions with DAS Portfolio
Portfolio is the new tool developed by DAS to address entire agri-portfolios and rural markets at scale, making it ideal for executive-centric teams.
For the first time, you can now have a complete picture of all your physical assets, clients or prospects at once, for any region or district, along with the geospatial elements and information you need to analyse, modify or manage your entire portfolio.
In this demo, you will learn how Portfolio can...
Enhance your growth and customer prospecting
- Portfolio provides you with a faster way to identify & qualify leads
Assist with risk management
- Use Portfolio to evaluate & optimise, or respond to specific climate events like floods or fire
Add value to prudential, regulatory and compliance reporting
- Access the data you need to meet your reporting needs
Optimise business, portfolio planning, growth & strategic development
- The promise of Portfolio is that all of your questions can be answered
DAS is the solution of choice for businesses of all sizes in Financial Services, Agri-Enterprise and the Public Sector.
Watch and see how our new Portfolio tool can help you drive targeted growth, strengthen risk management and help digitise the way you or your organisation works.
Enter your details to watch the short demo